Portugal
Helena continues the wood paintings and initiates a new
successful color series Paintings
Helena appears in the Touristic Map of the wine PORTO Rout.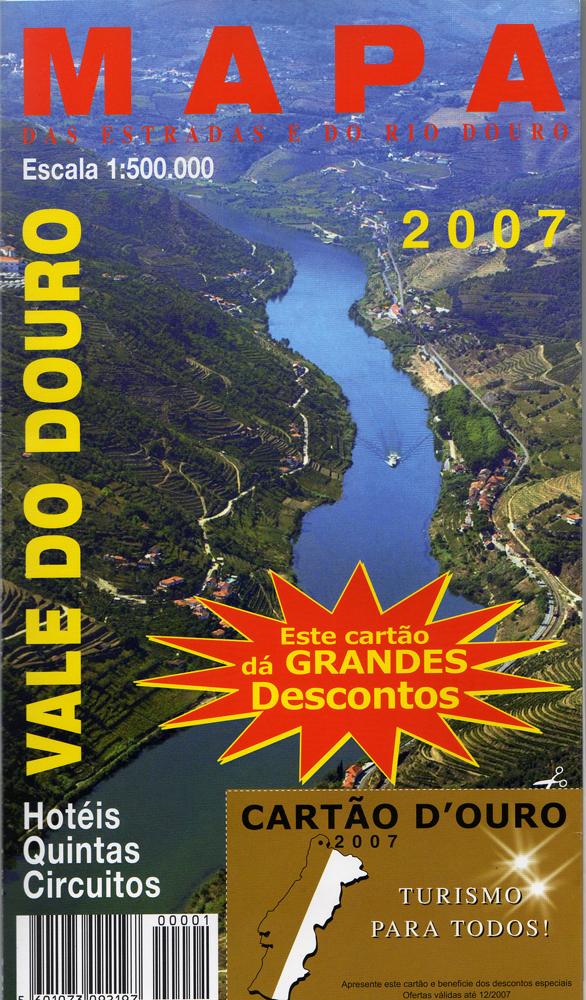 April , Porto:Helena receive a VIP treatment in a Diner with very high Society of Porto, in Palácio da Bolsa.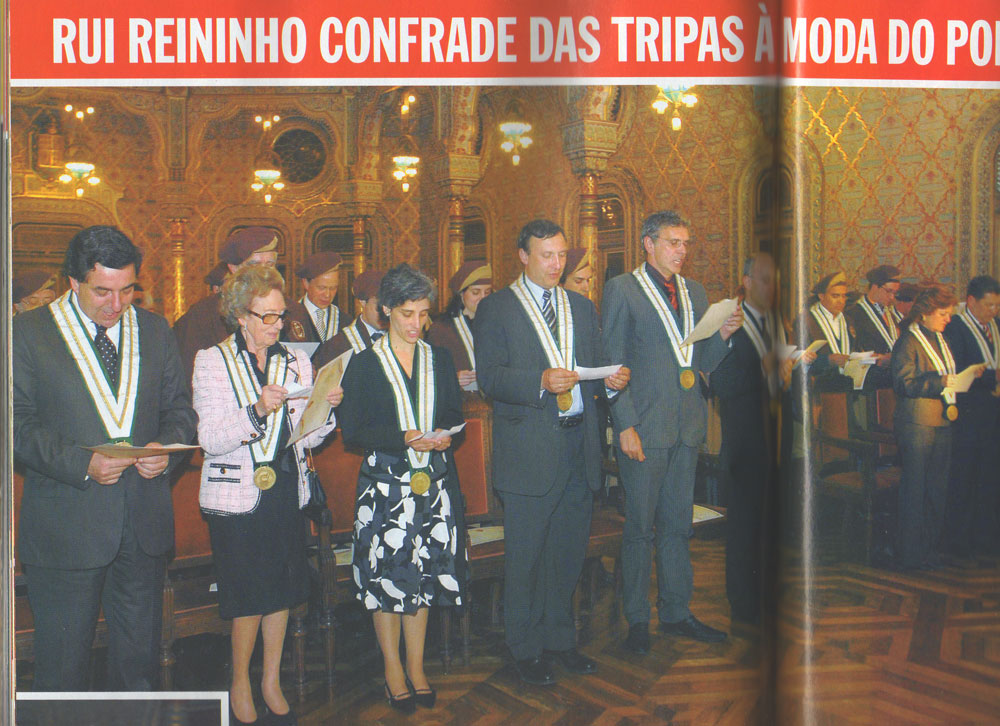 After his success António Fortes releases 2 new Maps, both with paintings of Helena Amaral .
A 2nd of Douro and a new about Fátima
17 September, Helena Amaral gets a strong and deep article in the Newspaper of Porto, O PRIMEIRO DE JANEIRO . That edition would be a "best seller" being sold alll the exemplars.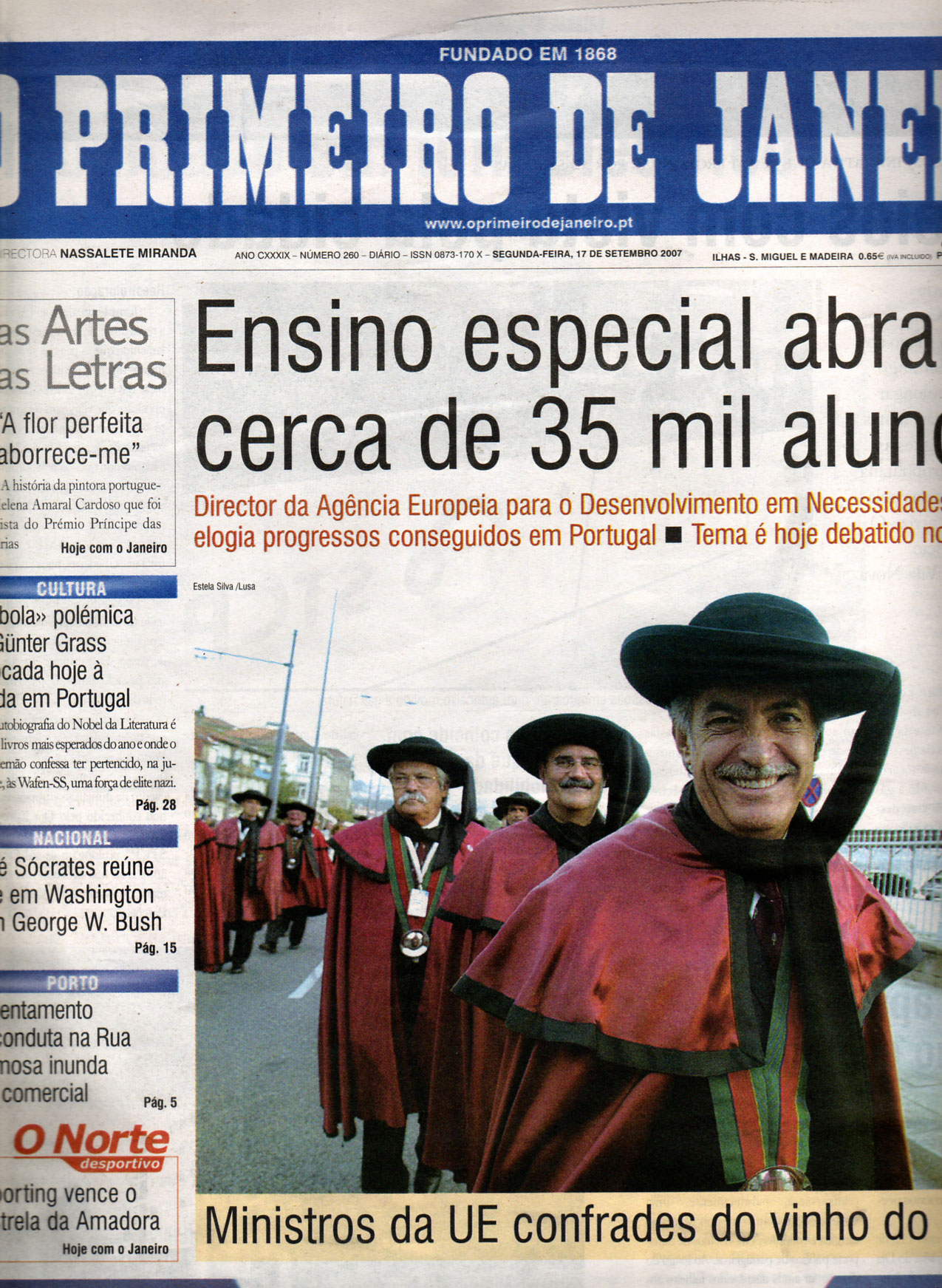 Helena paints very better than ever
February, Helena Appears with great outstanding, in the in the TV program Porto Fino in the Channel Porto Canal.
The interview reposed 4 times is a bulk success.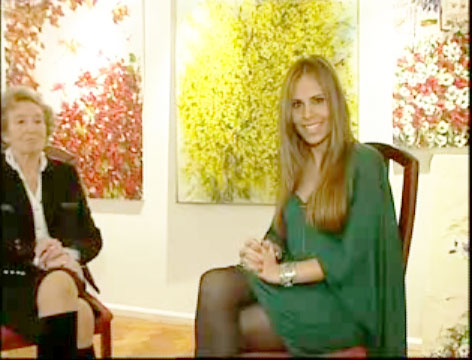 May: The exhibition at FUNDAÇÃO ENG. ANTÓNIO DE ALMEIDA (Porto) is a bulk success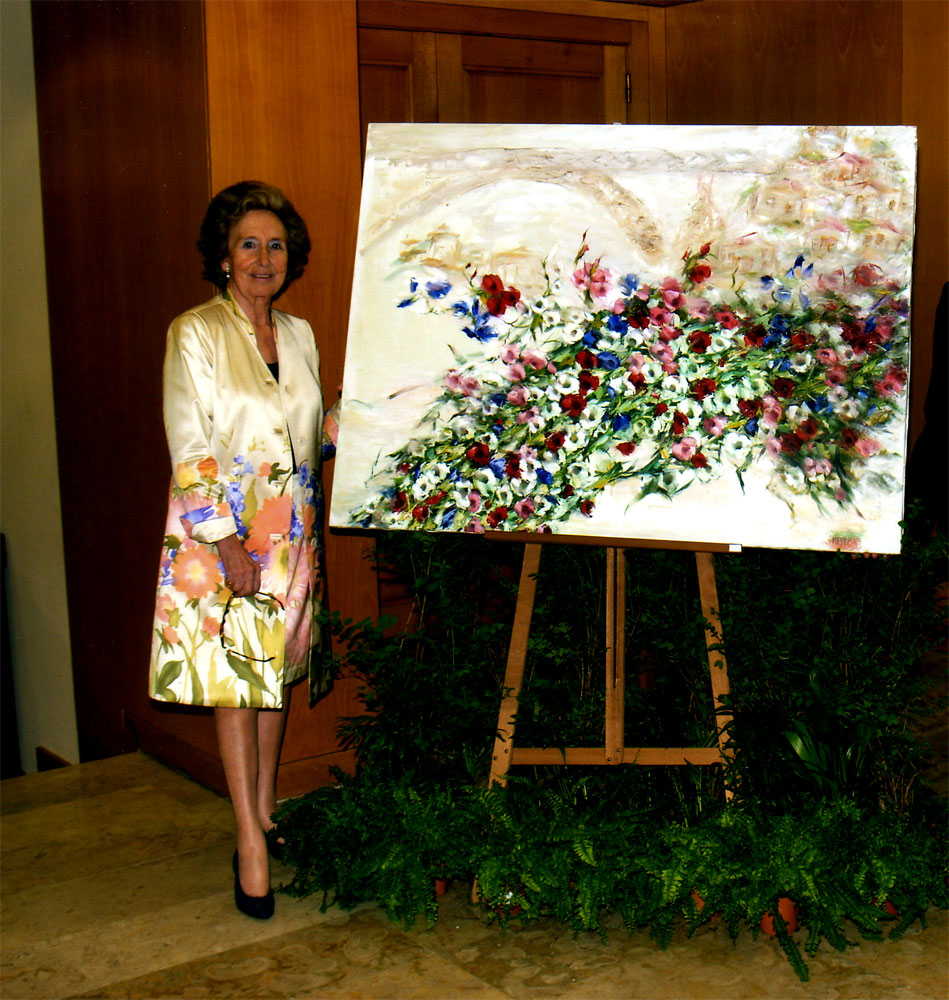 7th June , Helena takes part in a very important Social Charity diner. New appearence in TV, PORTOFINO of PORTO CANAL.
December: Helena is reported in JORNAL DA BAIRRADA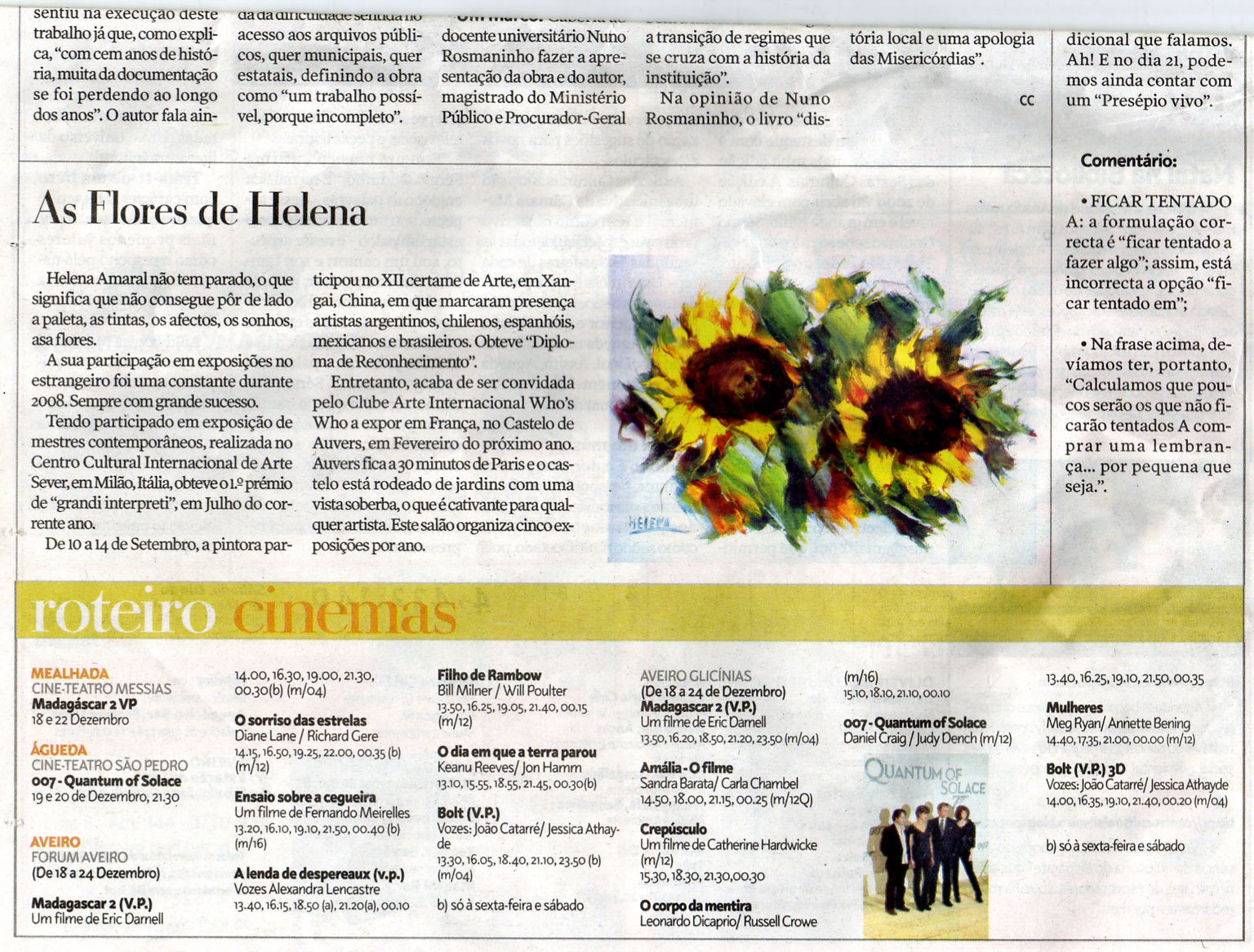 29 January 2009 is introduced in this site a video of the Exhibition at FUNDAÇÃO ENG. ANTÓNIO DE ALMEIDA
23/09/2009 - The Assotiation of Students of Colégio Barão Nova Sintra (the School where Helena studied) considered Helena Amaral as a great refference of School.
www
March

Helena enters in the high popular Site of ArteLista

Helena ahas a painting in the hugely popular e-cards site
28 January till 3 February -
Sevilla appears in the first page of ArteLista
in 3 February Helena reaches in ArteLista 1995 visitors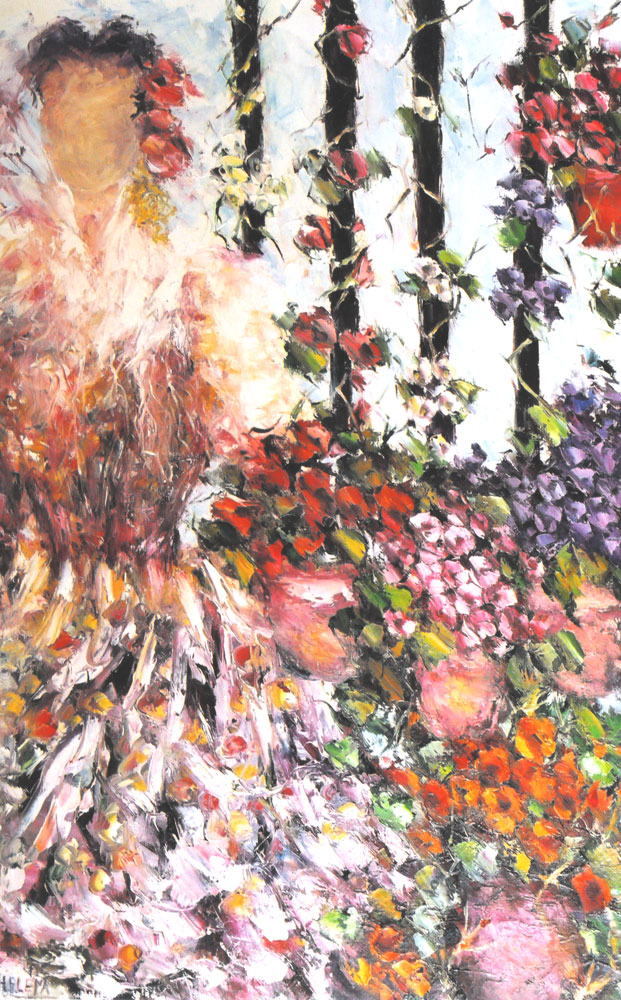 In May Helena reappears in ARTPRICE
October: more two Paintings are posted at e-cards site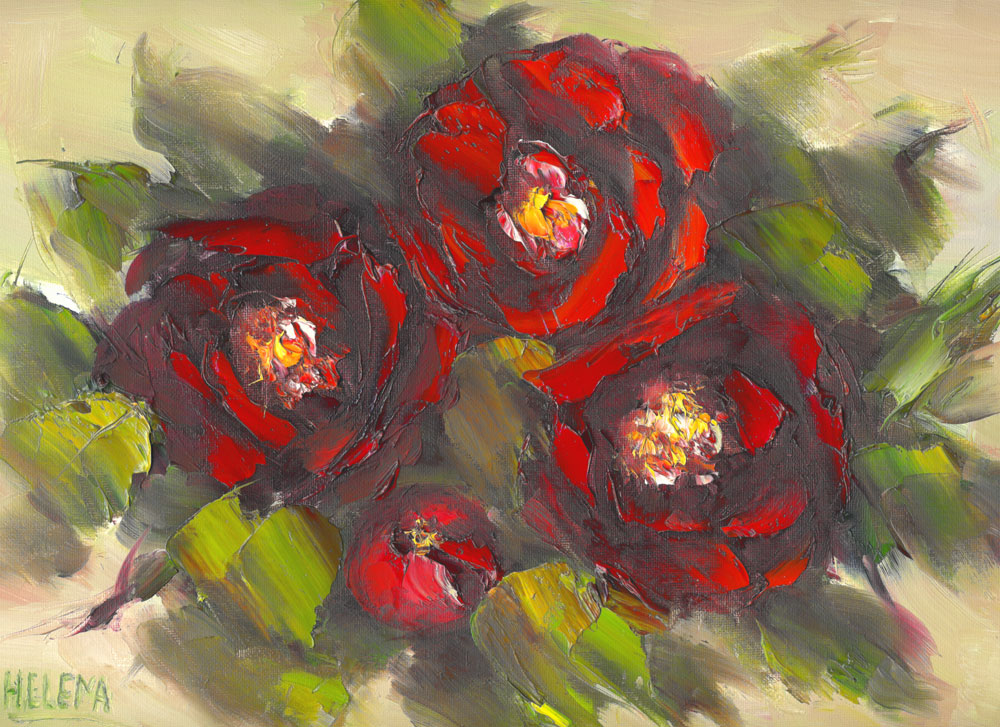 7 November: a 1975 Painting of Helena is quoted at
ARTPRICE by 2,295 USD
http://web.artprice.com/classifieds/fineart/details.aspx?id=385509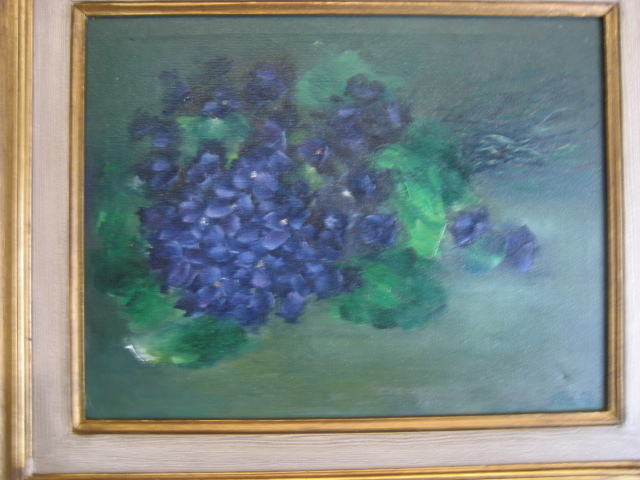 Italy
Firence:
Helena takes part in Catalogue of
GALLERIA CENTRO STORICO DE FIRENZE.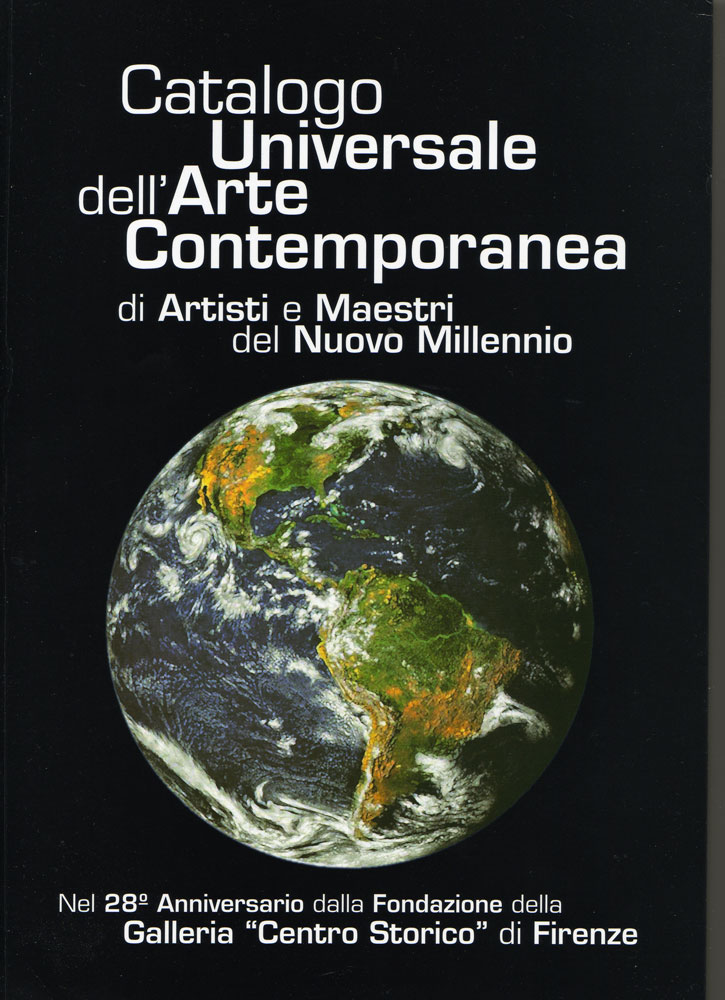 Milano:
Grande Interprete , 1º Premio
Cargo Maestri Contemporanei Centro Internazionale d' Arte
Brindisi (Italia) , October 2009, Premio "LEONARDO DA VINCI"