Salon d`Hiver (Musée de l`Art Moderne)
1972
In 1972, the painter Helena was appointed by the second time in the Salon d`Hiver of the Musée de l`Art Moderne, one year after she had entered in Paris by the same event.
The painter Helena felt as in the previous year the success flavor.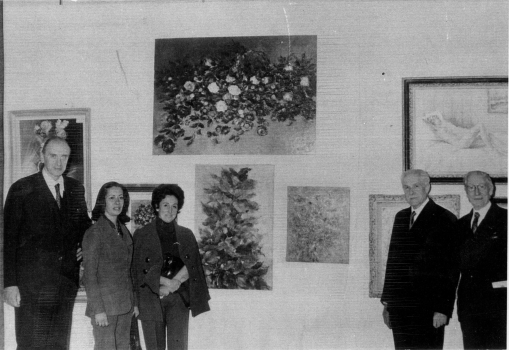 Helena with some official figures. The second from the right is Monsieur André Delage, the eminent director of the Salon and the man who opened to the painter Helena, the doors of Paris. At the left Monsieur Houtieq, a representant of French Culture Minister.