Presentation of book "20 anos de pintura"
(5th December 1985)
In order to comemmorate the twentieth anniversary of her artistical career , the painter Helena made a book allusive to that event.
That book was conceived in a "romantic" way. There were represented illustrations of some works, being each one attended by a critic of a figure closed of the Helena`s Art.
The book had so, opinions of Prof. David Mourão Ferreira (the former Portuguese Secretary of Culture) - who wrote the preface - M. Marceau Constantin, M. Laxeiro, and so on, having the introduction belonged to D. Francisco Pablos, a prestigious spanish curator .
The official release of the Book was marked for 1986 in the Bookshop Bertrand, however the painter Helena in order to respect the dates, solved to do a restricted ceremony in the year of 1985. That event took place in "Quinta da Macieirinha" in the 5th December of that year.
Helena with the main collaborators of the book. There are represented from the left Ricardo Pereira, Helena Fortunato, Natália Santos, Arnaldo Maia, painter Helena and Francisco Pablos.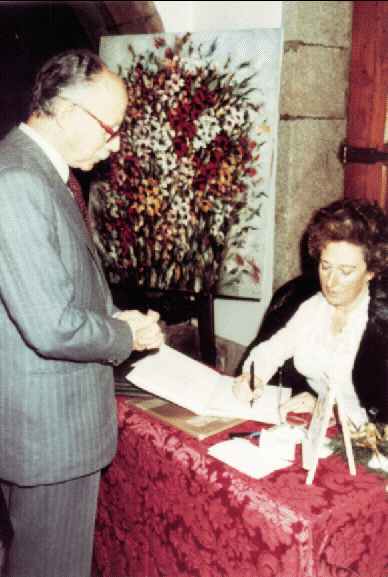 Helena Amaral signing her book to an important connoisseur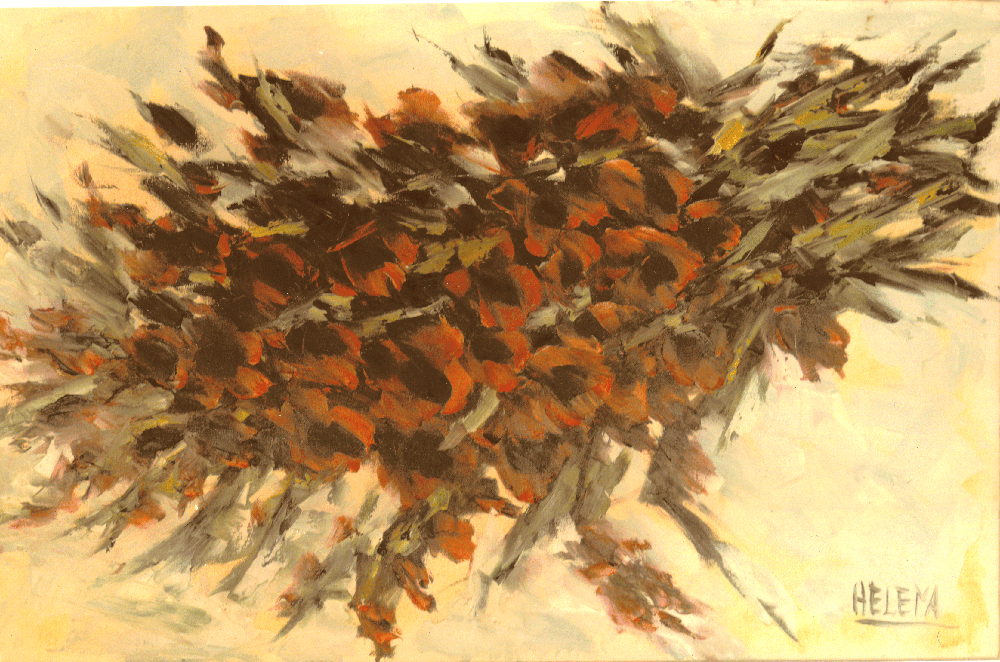 The Painting used for the cover of book was the Red Gladioli