Exhibition at Palácio Foz
(inauguration at sixth February 1970)
The exhibition at Palácio Foz, Lisboa, was a great success. There was a massive presence of prestigious personages of that time, of the most different political and intellectual sectors. So, like the Republic President and some members of the Government , the exhibition also received the presence of important figures of the Portuguese Culture not much linked to the Regime as dr. Raul Rego of the Newspaper "A República".
The press also praised in unison the exhibition, giving the image of a great event. The public adhesion was also very strong.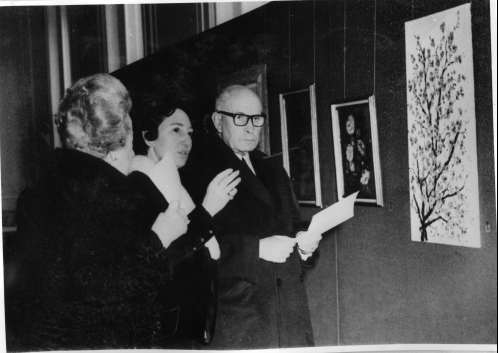 Helena with the President Alm. Américo Thomaz. She had won the challenge of exposing in Lisboa, that he had proposed to her five years before.