The book
GLADIOLI IN STILL LIFE
(Helena Amaral ... jusque Vincent Van Gogh)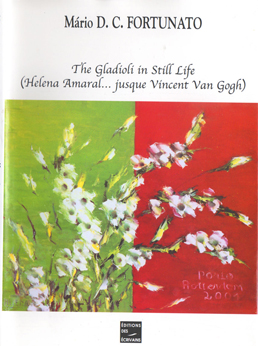 Description
The book Gladioli in Still life Helena Amaral... jusque Van Gogh) reports as history of fight by the supernatural life in the painting .
In this book it is made through the Helena Amaral`s Art a great attempt for the comprehension of the Van Gogh`s Art, in special the magic summer of 1886
Resume
"I have tried to express the terrible passions of humanity by means of red and green."
( from a letter of Vincent Van Gogh , about the"The Night Café", 1888)
The Gladioli in Still Life
(Helena Amaral... jusque Vincent Van Gogh)
Mário D. C. Fortunato
Helena Amaral has since always pursued the life and happiness in painting, using for that flowers as obligatory model.
She took , however , an artistic course against the "excessively perfect" theme` s classics " The Flowers must be live!" not saving nor even Vincent Van Gogh "A Great, Great Master... but his Flowers are sad and sick!"
´ Nature certainly is "intangible", yet one must seize her, and with a strong hand. And then , after struggled and wrestled with her, sometimes she becomes more docile and yielding. `
(from a letter 152 of Vincent Van Gogh to his brother Theodore Van Gogh, October 1881)
The destiny however would link the Helena `s city of Porto to Rotterdam of Netherlands (the fatherland of Flowers-Still-Lifes), when these two cities were designated for European Capital of Culture in 2001. Having Rotterdam a Van Gogh` s Gladioli - Helena `s most untouchable Flower - the Portuguese witch , saw the light of glory, in a fight with her transcendental rival.
Then , Helena Amaral painted White Gladioli in the Portuguese Flag . The Gladioli seem to reveal an exuberant happiness, as celebrating the conquering of a remote land , a little bit Southwest from Arles.

Garden (Helena Amaral `s site)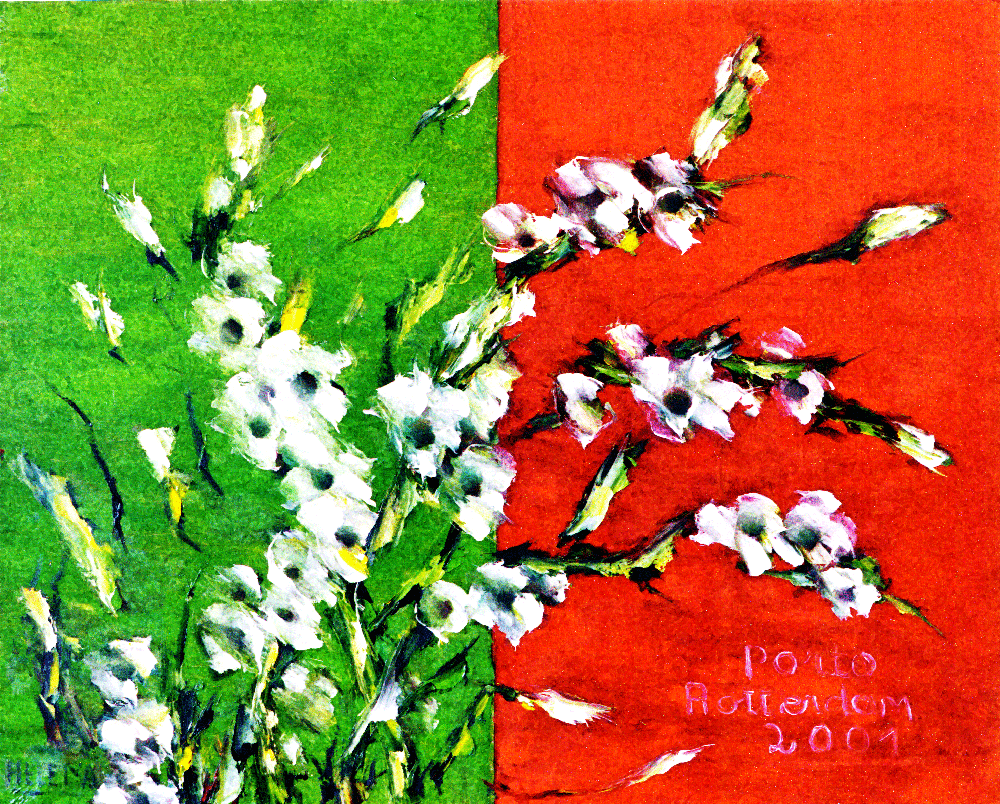 Van Gogh Information Gallery