F.C. Barcelona
In February of 1997, the painter Helena Amaral did a second artistical journey going to deliver a painting to the famous football team (F.C. Barcelona) and another to Olympic Museum of that city.
At this journey Helena was noticed in the Internet in a site of the Ciberland, "www.cafeinternet.es/Ciberland" ,
Beyond this, she was received in gala in the two places where she went for offering works ; the chamber of Barcelona at 8th February 1997 and an the honor place of Camp Nou - the greatest football stadium of Europe .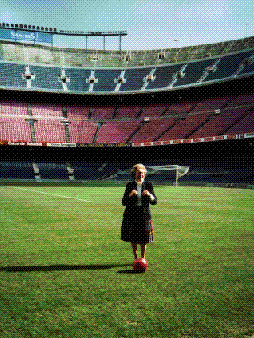 Helena also in homage to the people of her beloved city of Barcelona, offered a work to the most popular team of that city the F.C. Barcelona and the acceptation of it by that team was so strong, that its President D. J. Luis Nunez made point of receiving himself the artist and the work was placed in an outstanding place of the "Barça" ´s Museum (the third greatest museum of Barcelona) .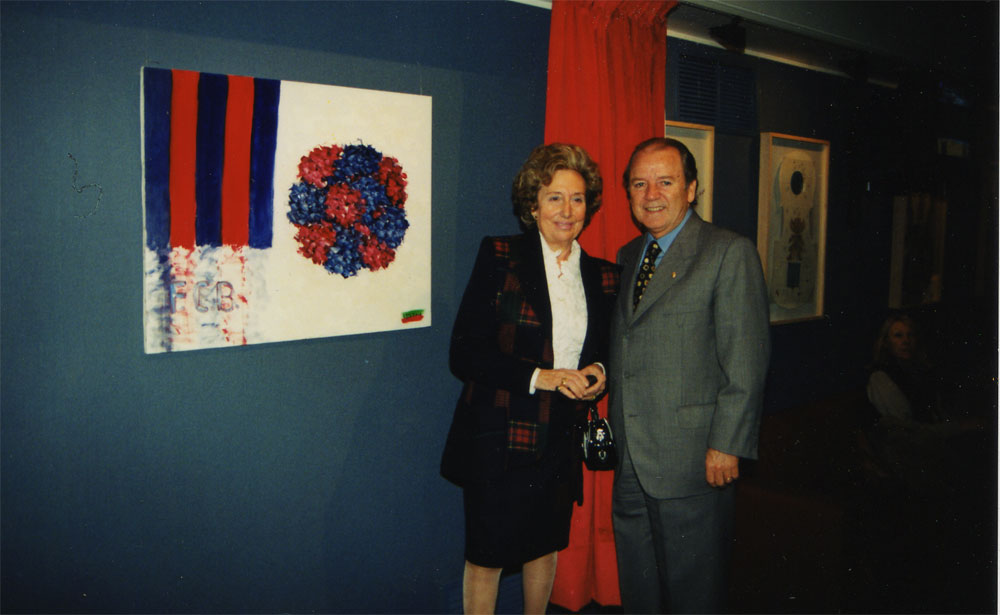 Helena Amaral with D. J. Luis Nunez (President of F.C. Barcelona)