The 2nd solo exhibition of Helena Amaral in Barcelona
May 2000 (11th to 12th)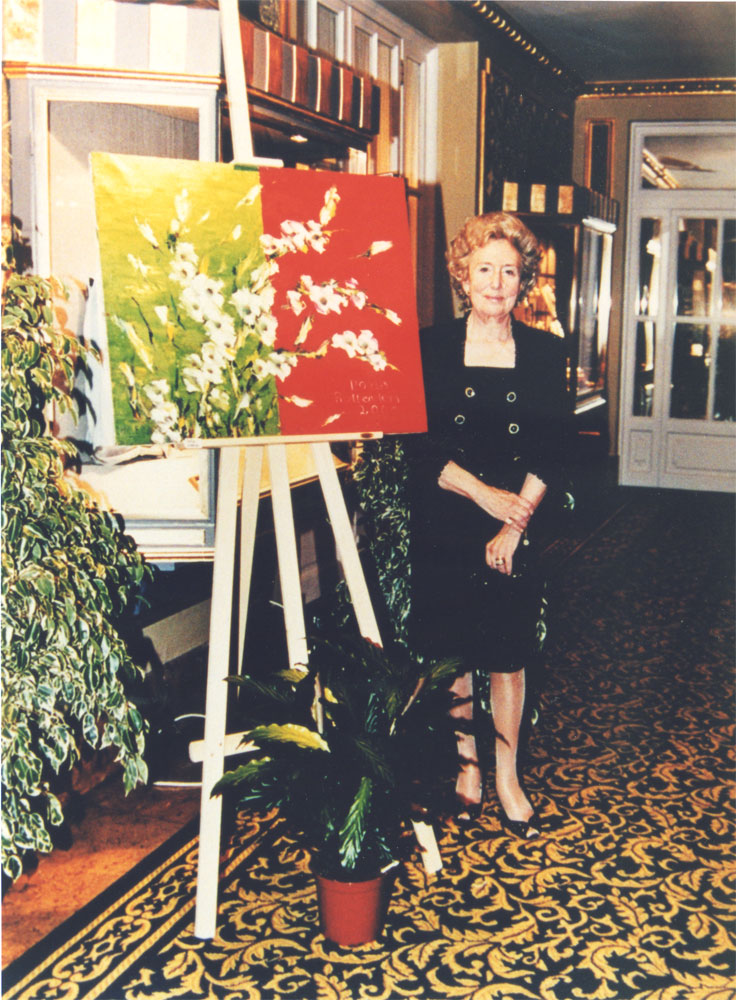 Helena Amaral with PORTO/ROTTERDAM 2001. in front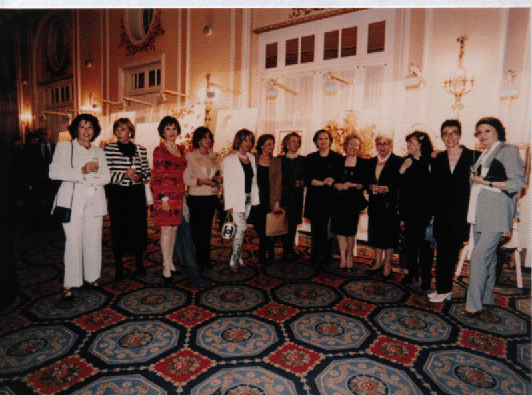 Lot of important people from Barcelona were present in this event.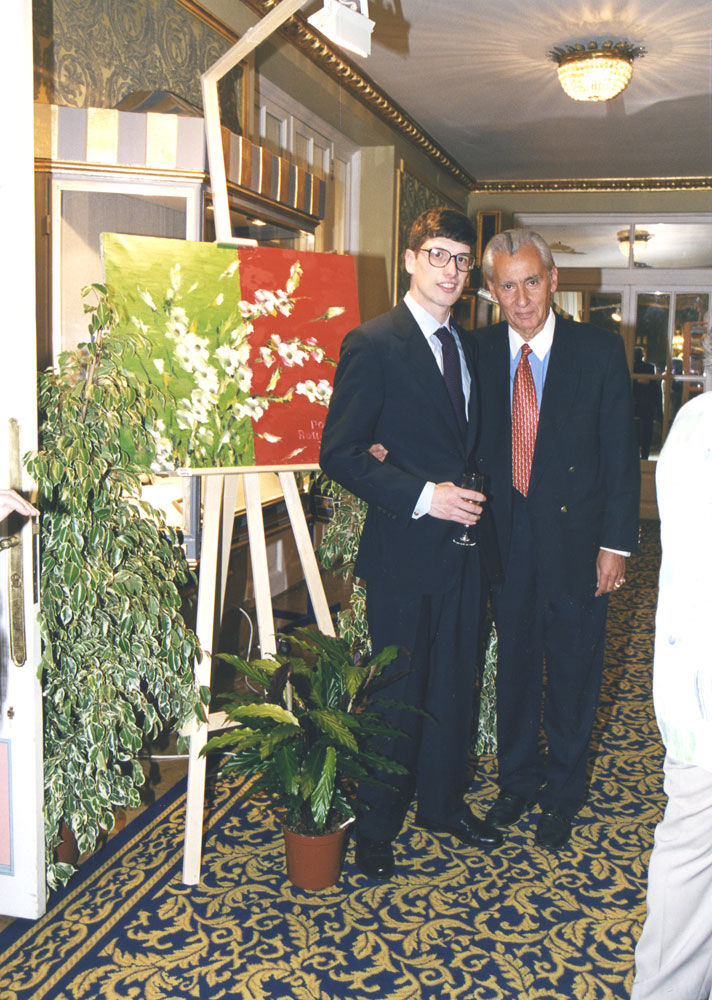 I (Mário Fortunato) with Prof. Rafael Berliner. I remember this exhibition as a dream.
Memories from the Helena Amaral`s solo exhibition in Barcelona in 2000
by Mário D. C. Fortunato
I arrived to Barcelona precisely in the 11th May 2000. From the Porto`s rain day, the sunny Barcelona seemed completely surreal for me. But this feeling was immensely improved when I gave my walks by this Catalan city.
But it was not just happiness, it was also richness and live. All the city seemed to shame the same Music. There were lot of flowers, and a sweet world of Art forms.
Bathed by a very clear light all the city shined
.
In the morning I walked by the Ramblas going to Lunch in a nearby old and inspirative square.
After we gave more a great walk by the city having taken a fresh water glass in the Cafe Van Gogh, and in the evening we went for the Ritz.
The Ritz Hotel is a live Monument of Barcelona. Everything in that Hotel is spectacular, since a clear - of inspiration Arabic I guess - hall, the stairs, the rooms, everything perfect.
But for me, the Hotel Ritz took really its great force with the exhibition of the Helena Amaral` s paintings. With the Helena Amaral` s works all the richness of a Ritz hall was illuminated and I think that without them it seems empty.
The exhibition visitors couldn`t believe in what they were seeing. They perhaps haven` t the idea of Helena Amaral` s great level.
But and instead all the efforts that event had little visiblity - a Helena Amaral` s fate.
A journalist Lissy Galen still attempted to inform the Newspapers of the category of that event but no one didn`t come was pity. I am sure that great public of Barcelona would appreciate this exhibition, otherwise about one year later just the PORTO/ROTTERDAM 2001 and less illuminated would have a great success in in a important Businessmen Forum in this city.
In 2003 I went again to Barcelona, and when saw a hall hall in Hotel Ritz I felt a great nostalgia.