Barcelona
Delivery of the work "Rosas de Barcelona"
to the city of Barcelona
(Hotel Ritz, 30th May)
The Barcelona`s campaign that Helena did in May-June of 1989, would be an enormous dream of greatness.
The artist had a lot of high level ceremonies and important iniciatives before the exhibition.
So that, in the 30th May, it was a ceremony in Hotel Ritz, to deliver the canvas "Rosas de Barcelona" to the city which was represented at the highest level by the President Catalunya wife`s Marta Ferrusola and by the Minister of Culture of Catalunya Joan Guitart.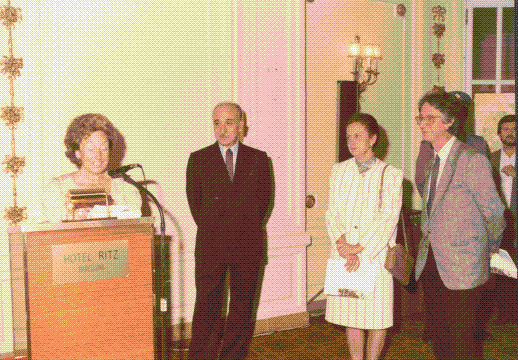 Helena talking at the moment of the offer of the work to Barcelona. Here she showed all her informalism. She refused to read the speech of the protocol and improvised a few passionate words in praise to the city of Barcelona.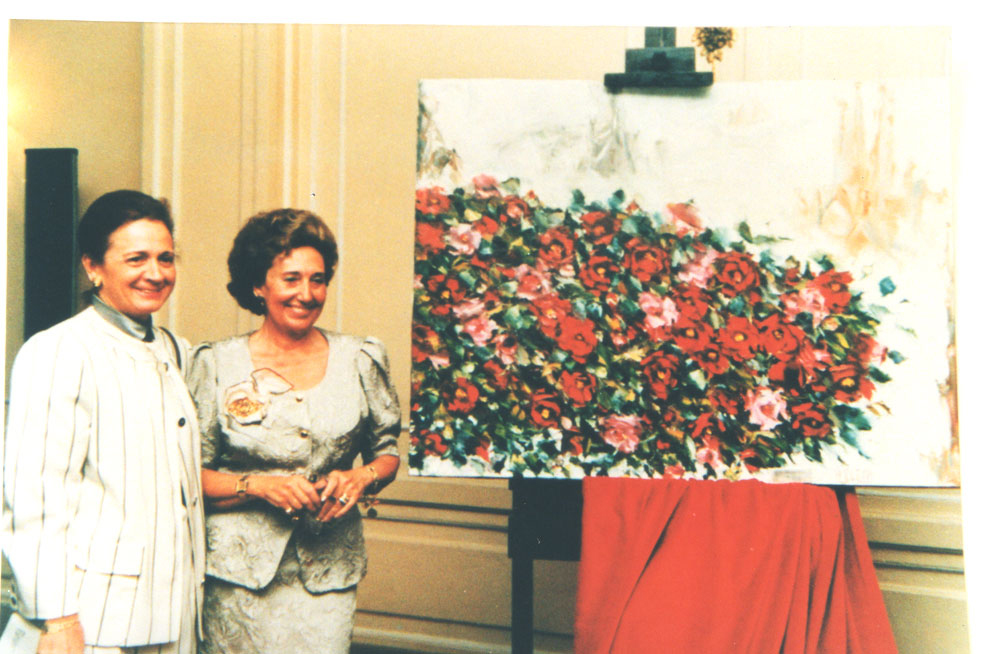 Helena and D. Marta Ferrusola take a friendly pose after the artist`s speech.
Helena`s exhibition at Sala Gaudi
(inauguration at sixth June 1989)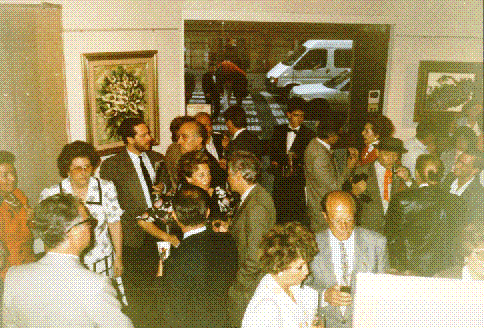 General aspect of the Sala Gaudi at the inauguration of the Helena`s exhibition.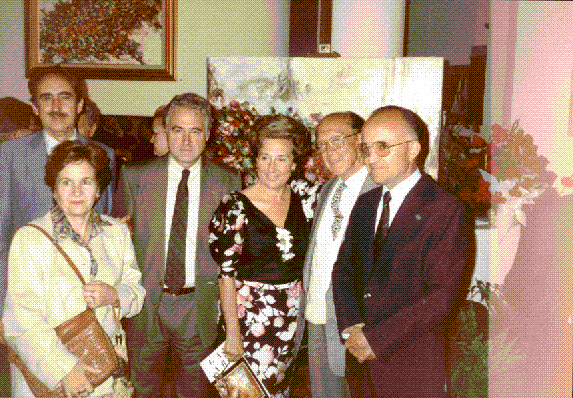 Helena with a group of friends. At the right extreme is D. Emílio Oliveiras, that is a very close Helena`s friend and an important enterpriser at Ibiza.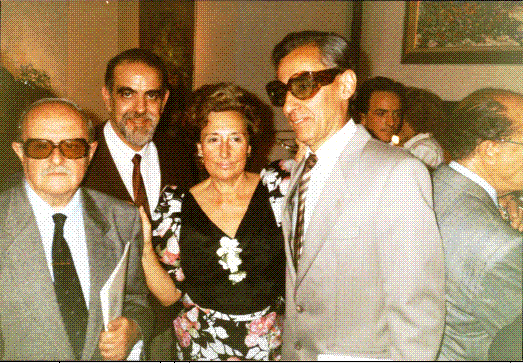 Helena with the "Art Gal" group, the Art magazine that did a special catalogue for that exhibition. Behind the Artist is Mestre LLops the director of the Magazine and at her right is the erudit Prof. Rafael Berliner that was the responsible for the exhibition in Barcelona.