Portugal
28th May:It was decided that in 2001, Porto will share the title of European Capital of Culture with Rotterdam.
Having Rotterdam a VAN GOGH` s Gladioli is generated a Gladioli War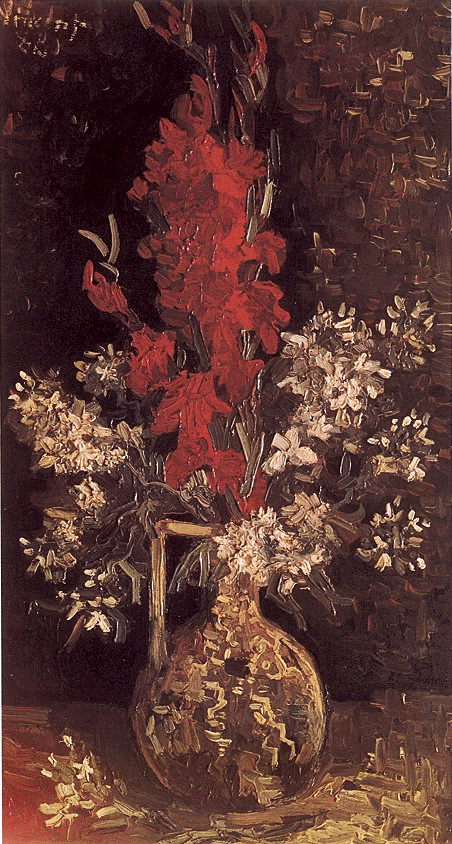 27th June, in full World Cup Final of Soccer, France 1998, Helena Amaral appears in a Sport Newspaper , O Norte Desportivo , reporting her dids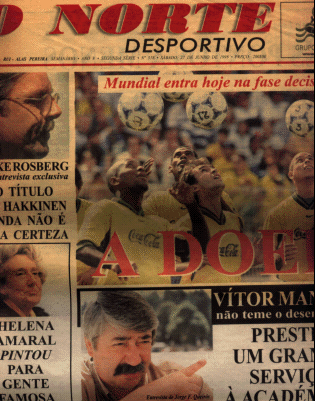 In 13th July Helena Amaral appears in the TV show Praça de Alegria. Being interviewed by Manuel Luis Goucha and Sónia Araújo.
Helena asked to do a painting in memory of the Porto wine, does the masterpiece "Eternal vine - Porto"
On 27th December Helena finishes PORTO/ROTTERDAM 2001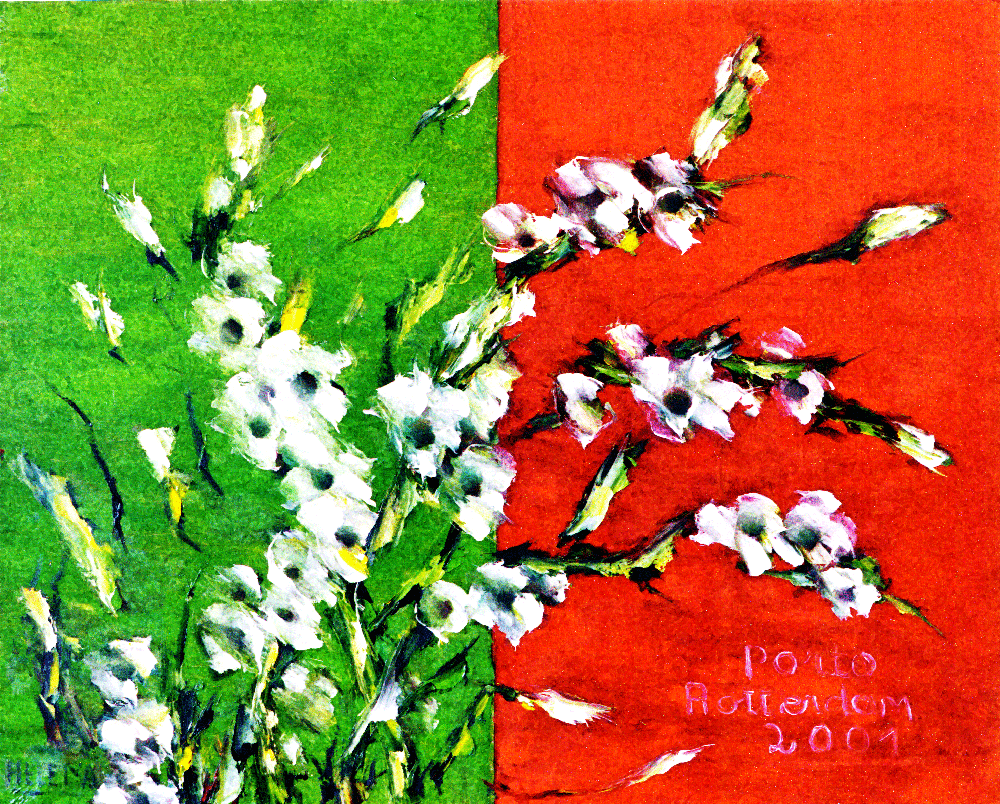 May 2000 , Helena is received by the Porto`s Mayor Eng. Nuno Cardoso, a little bit before the artist`s exhibition in Barcelona
During 2001, Helena Amaral was totally ignored in Porto, by the authorities that were ahead in "Porto 2001" European Capital of Culture.
March
Helena Amaral receives in her studio a delegation of "Amigos do Porto". One of these visitors recognize GRAÇAS A DEUS more than twenty years after has seen it in Ateneu in 1979.
October
In her city Porto, Helena Amaral presents the book GLADIOLI IN STILL LIFE (HELENA AMARAL ... JUSQUE VINCENT VAN GOGH)
The book is written by Mário David Cardoso Fortunato and edited in Paris by SOCIÉTÉ DES ÉCRIVAINS .
The presentation ceremony took place at Ateneu Comercial do Porto and was followed by an exhibition of the painter.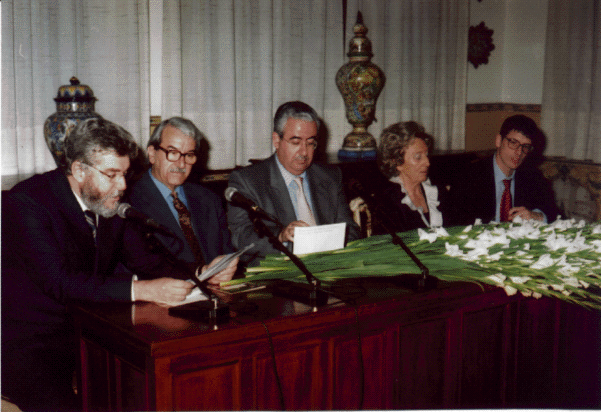 Helena Amaral receive important attentions by the Instituto Camões
May, After the victory of Soccer team FC Porto, in Uefa Cup Final 3-2 against Celtic , Helena Amaral made El Patio Andaluz inspired in Seviilla that was the place where was that final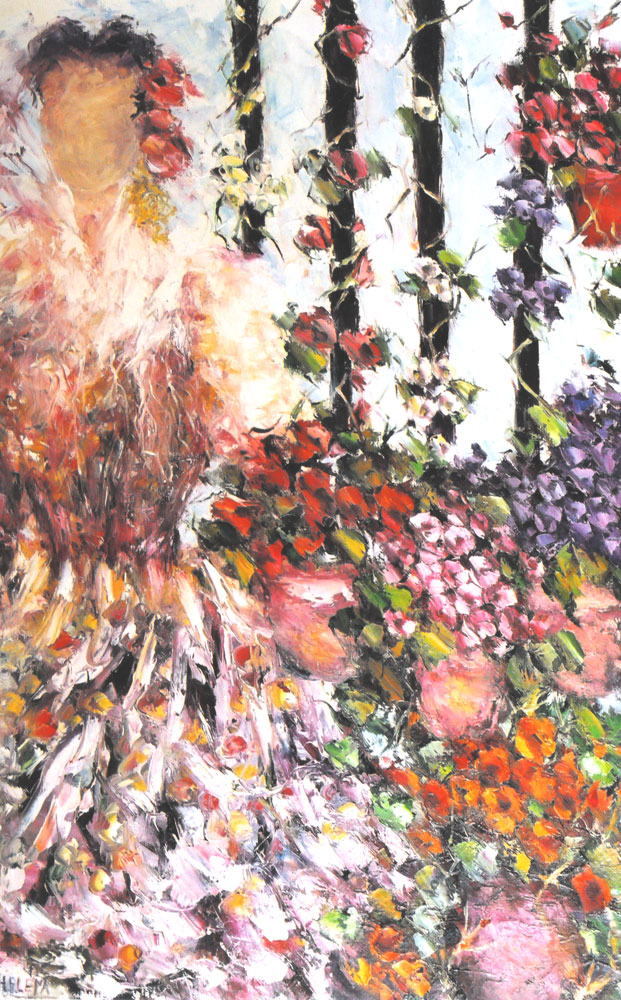 2nd March, Mário Fortunato
has the vision of the VAN GOGH' s STUDIO OF SOUTH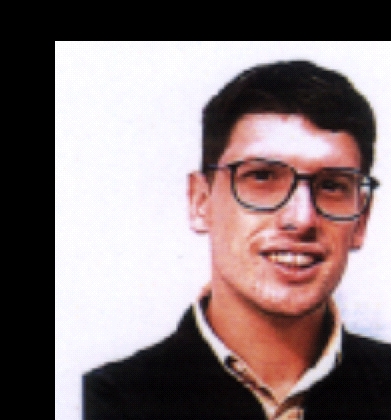 June-July:
During the Soccer European Championat, organized in Portugal the Portuguese Flag invaded lot of places of Helena Amaral` s country.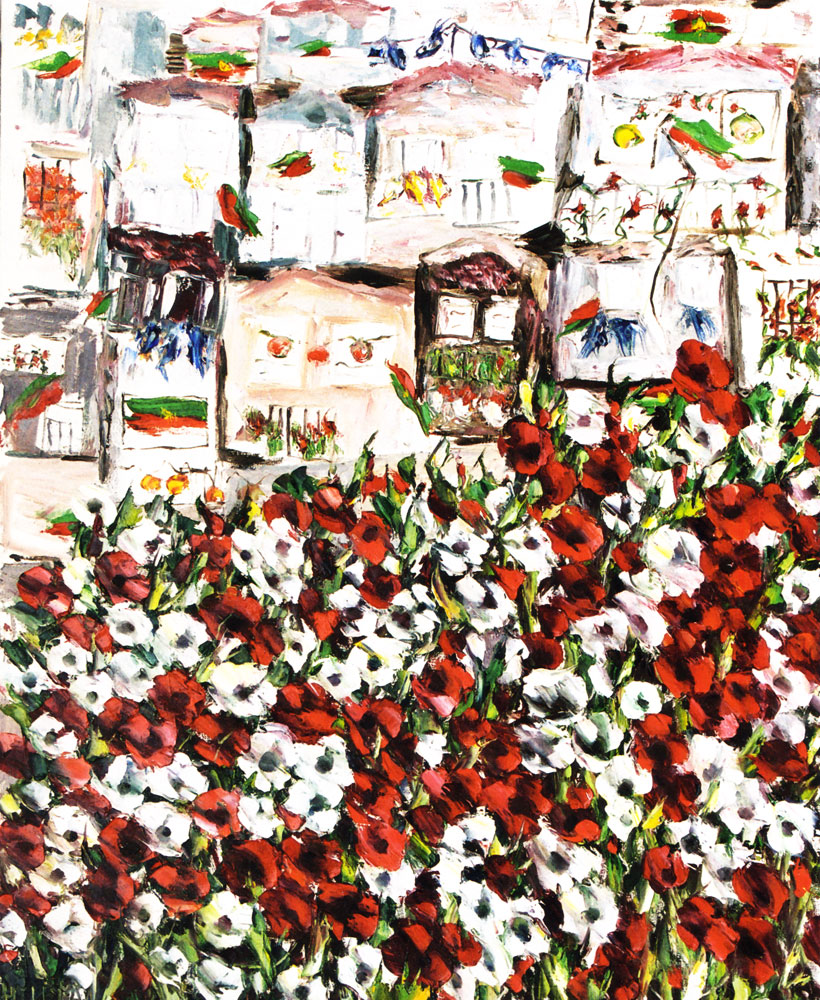 Helena Amaral lives a fantastatic artistic moment painting a fantiastic series of works: South Studio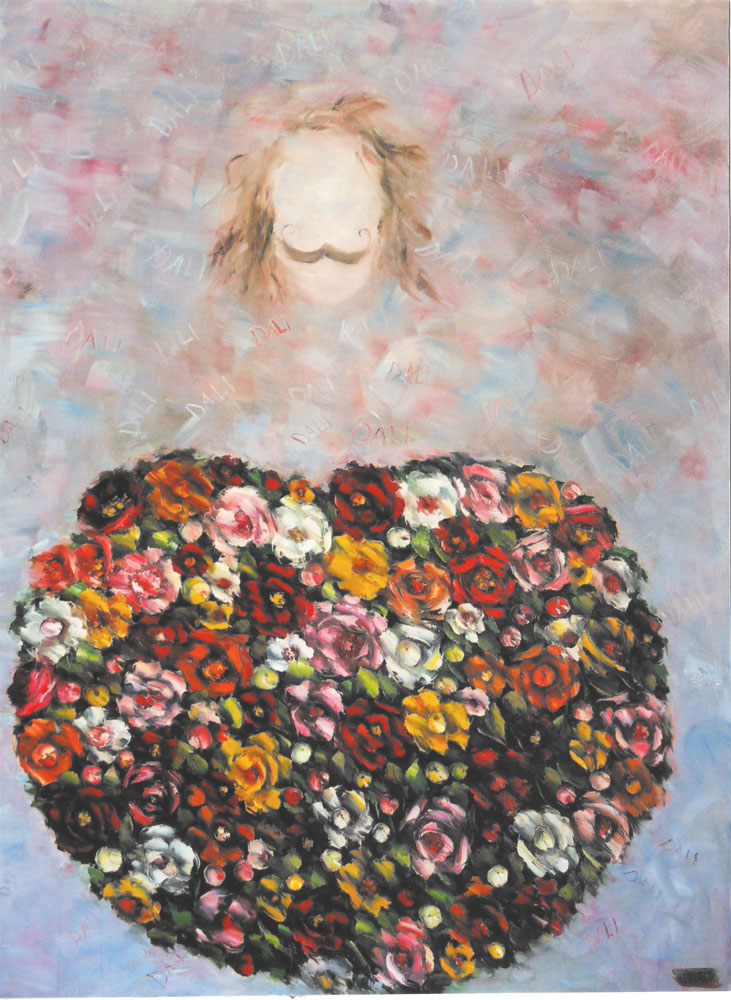 However in October Helena was operated to benign tumor at intestines. The operation was a success but the painter who was extremely weak suffered to much and took long time to recover.
In the end January, almost 4 months later, Helena retakes to paint.
March, Helena appears in the TV show of Hélio Loureiro , the famous cooker of Selection of Portuguese of Soccer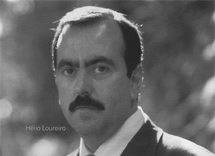 The Flag Passion backs to Portugal in the Spring-Summer
20 May, about 18.788 women form an woman Flag.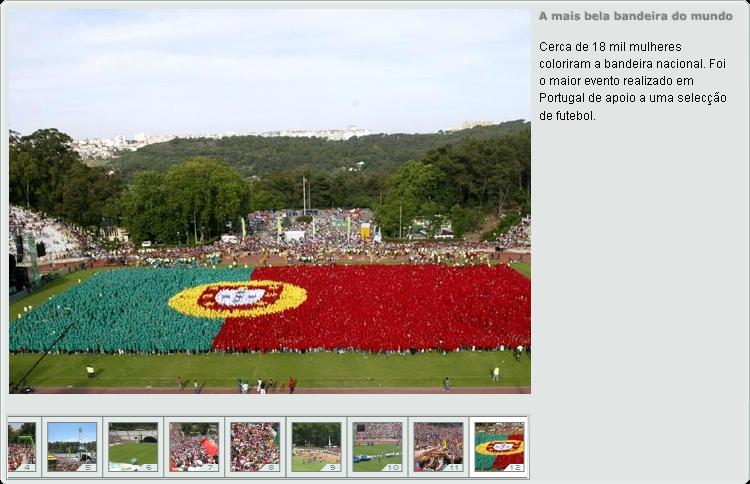 After with a good participation of Portuguese selection in World Cup Final Soccer in Germany, there was a great adhesion of flags.
11July, Helena appears in the hugely popular Magazine
17 July, Helena is quoted inthe newspapers JORNAL DA BAIRRADA and 1º DE JANEIRO
In October , Helena starts painting in Wood. the results are absolutely amazing.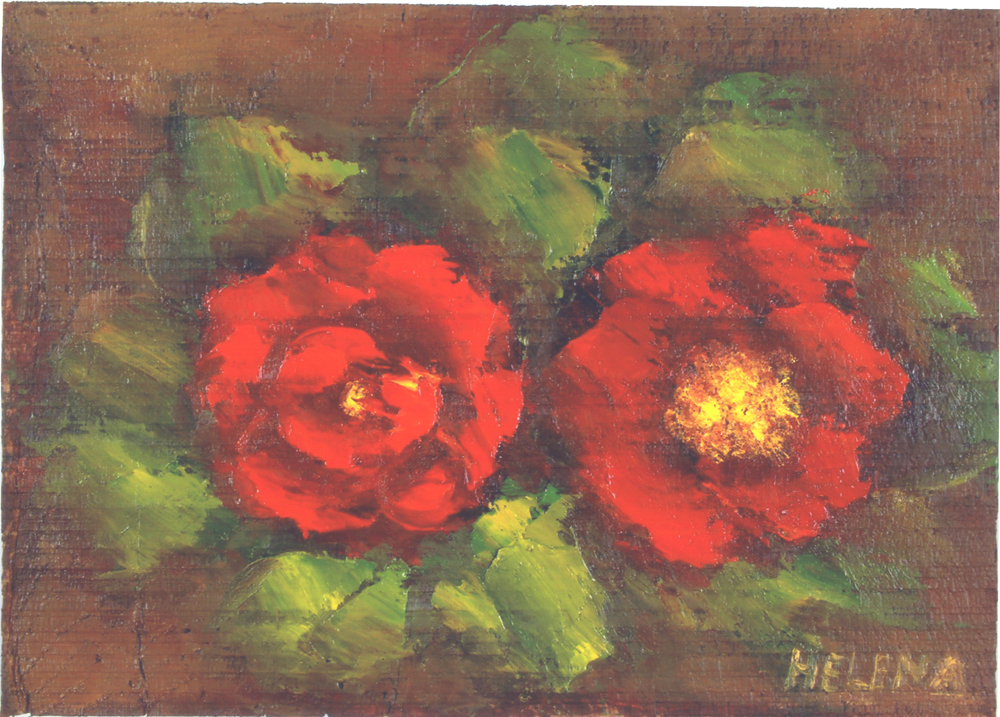 www
This site of Helena Amaral is placed in the Web
Enrique Pareja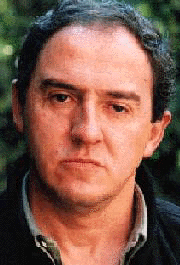 places Helena` s
paintings in his page EXPRESIÓN ARTÍSTICA
Publicity: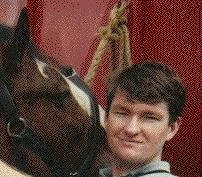 David Brooks speaks about Helena Amaral in his Van Gogh Information Gallery
Since 13th January:
Helena Amaral is listed in the famous WebSite painting network
This Site just in the first two months over of 100 visitors, reaching the first 1000 in June
November

This site was receeived attentions of Art exchange
Spain
In memory of the Spanish Master Laxeiro, Helena makes "The eternal spring".
May (11th-12th) .
A Solo exhibition of Helena Amaral in Barcelona, Hotel Ritz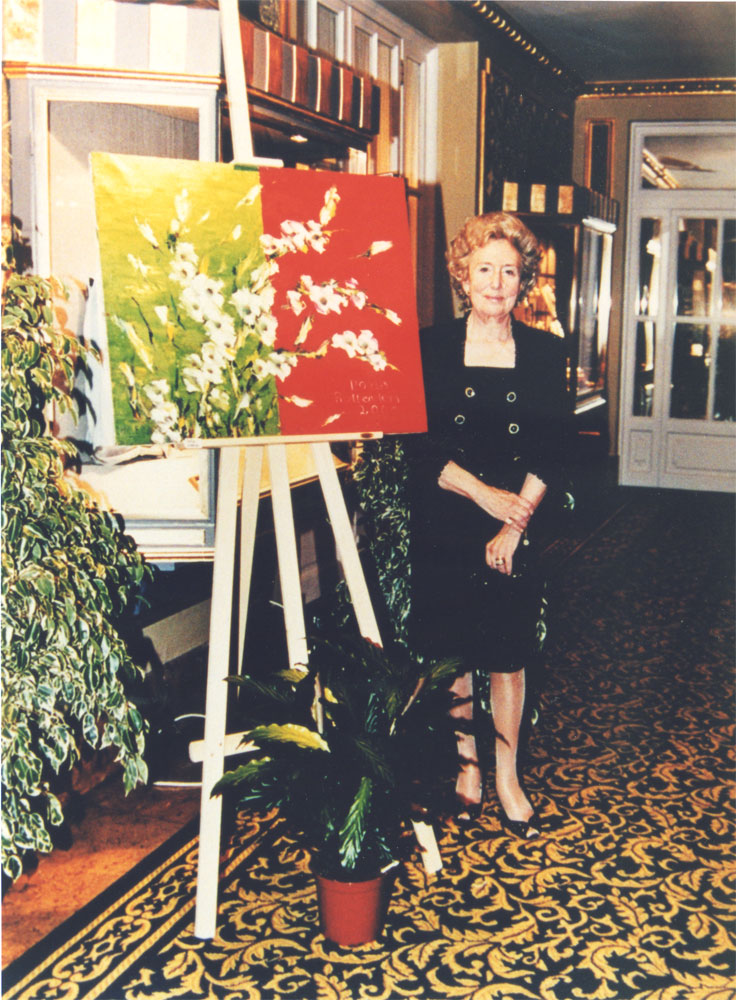 On 24th April the PORTO/ROTTERDAM 2002 BRIGHTS IN BARCELONA, at the event"Perfil de Portugal" at Fomento del Trabajo - of Portugal promotion to very important figures of Spain.
El Ferrol
The PORTO/ROTTERDAM 2001 , is back cover of the magazine ARTGALICIA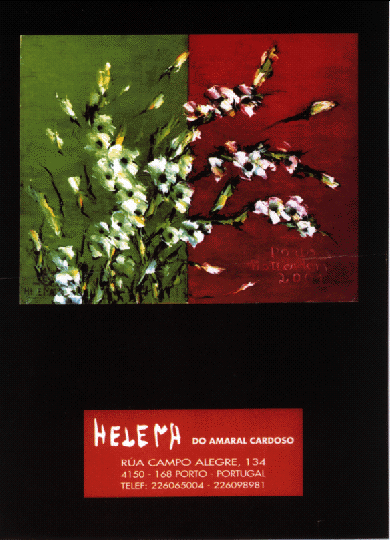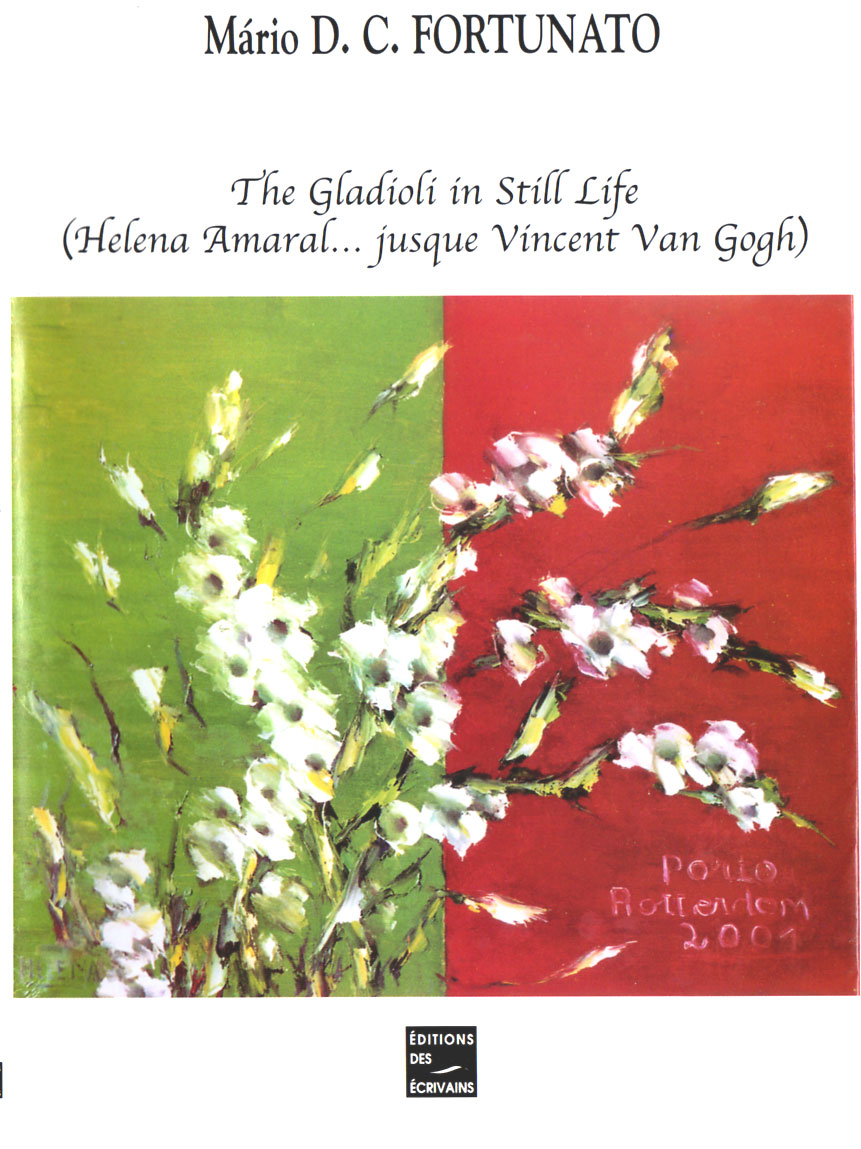 October 2002:The Magazine of Barcelona, Gal-Art , n. 223, reported the book GLADIOLI IN STILL LIFE (HELENA AMARAL ... JUSQUE VINCENT VAN GOGH), with the classification of "splendid."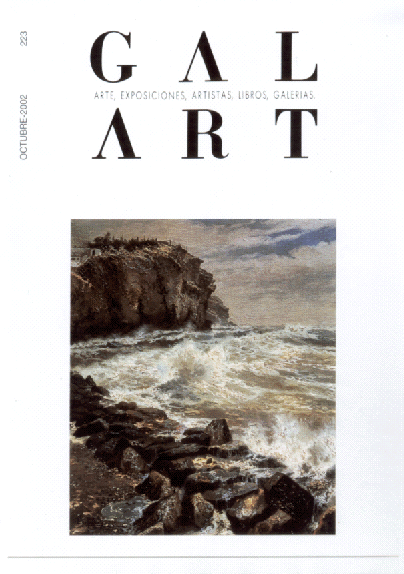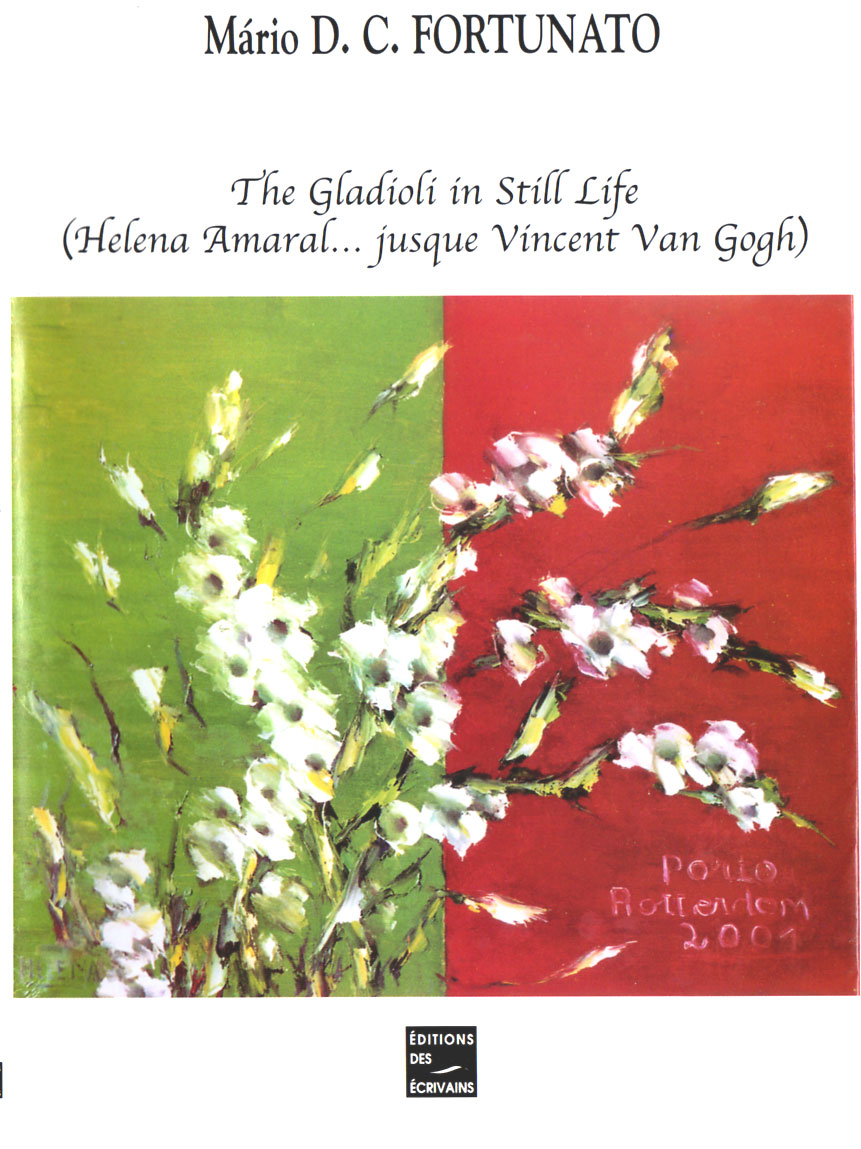 June:
the book GLADIOLI IN STILL LIFE (HELENA AMARAL ... JUSQUE VINCENT VAN GOGH) is accepted at Marco (Museum of Contemporanean Art )
Barcelona:
14 June, Helena is received triumphally in the Concert of the Tenor José Carreiras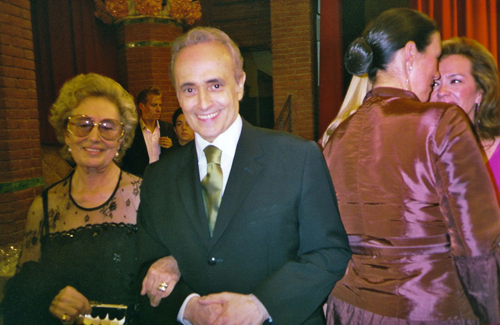 The Gladioli Música triumphs at last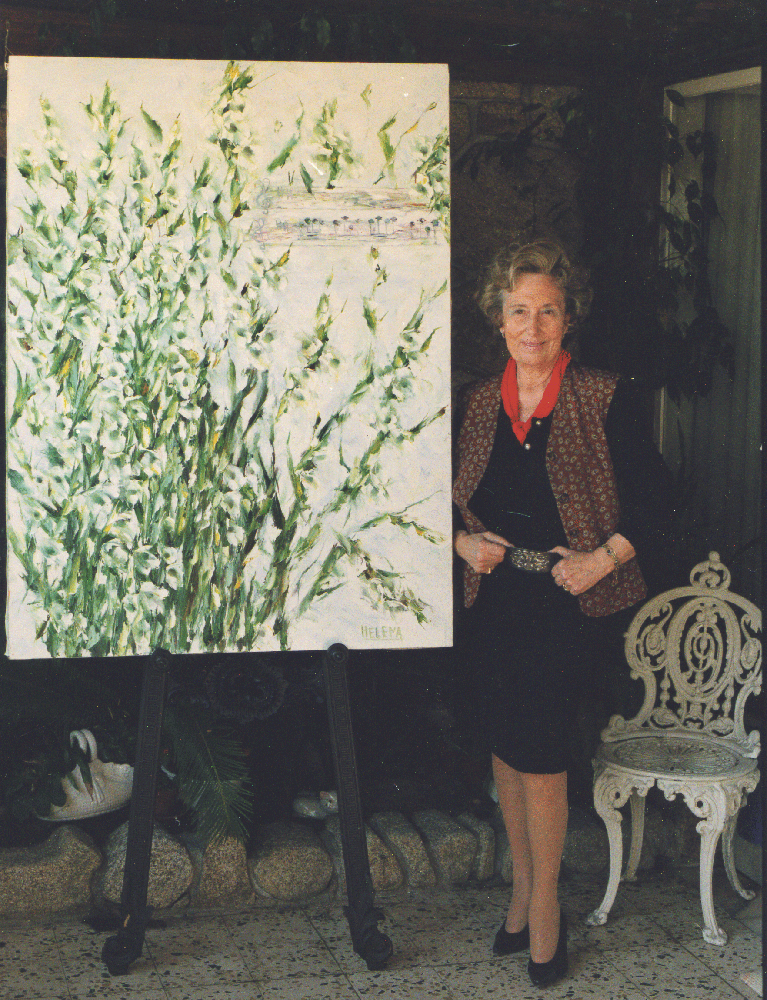 November, El Ferrol: A Gladioli gets the backover in the Magazine ARTE GALICIA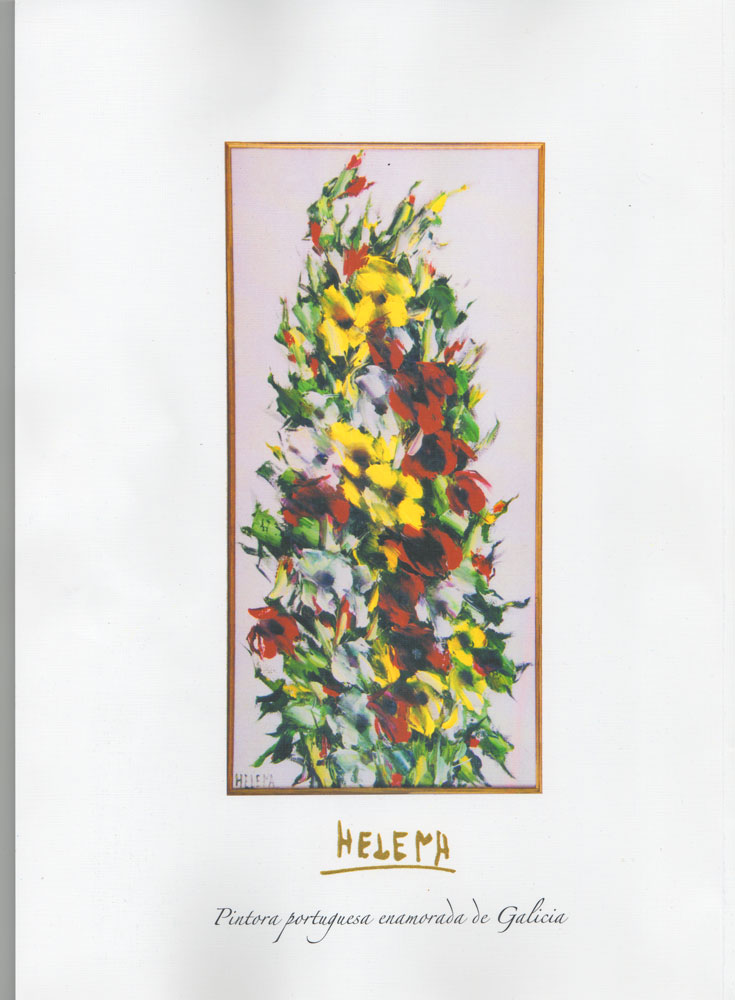 France
Paris, November (23-28).
Galerie Le Carré d`Or
Helena takes place with two paintings at the collective "Eloge du petit format dans l`Art d`Aujourd`hui" organized by "Who`s Who in International Art"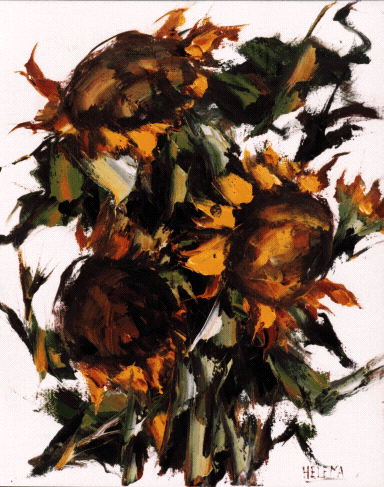 Paris, November (20).
The French Publisher SOCIÉTÉ DES ÉCRIVAINS accetp to publish the Mári Fortunato ` s book ,"GLADIOLI IN STILL LIFE" , in which is established a link between the Art of Helena Amaral and Vincent Van Gogh.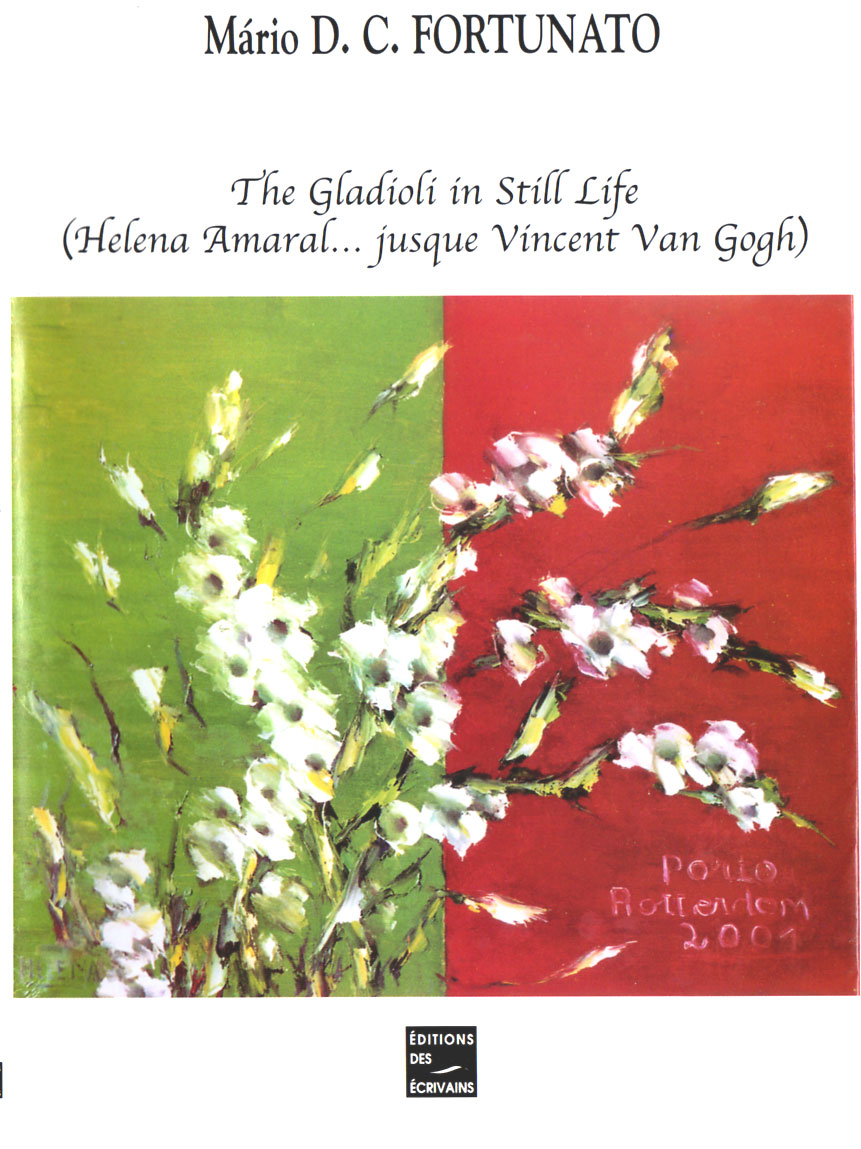 Mars:
the book GLADIOLI IN STILL LIFE (HELENA AMARAL ... JUSQUE VINCENT VAN GOGH) is presented at Salon do Livre de Paris
Paris: Helena Amaral took part the
event Journées Internationales de Peinture , by
WHO` S WHO IN INTERNATIONAL ART
organised by the 2nd time in Paris,
du 25 May au 21 June2004.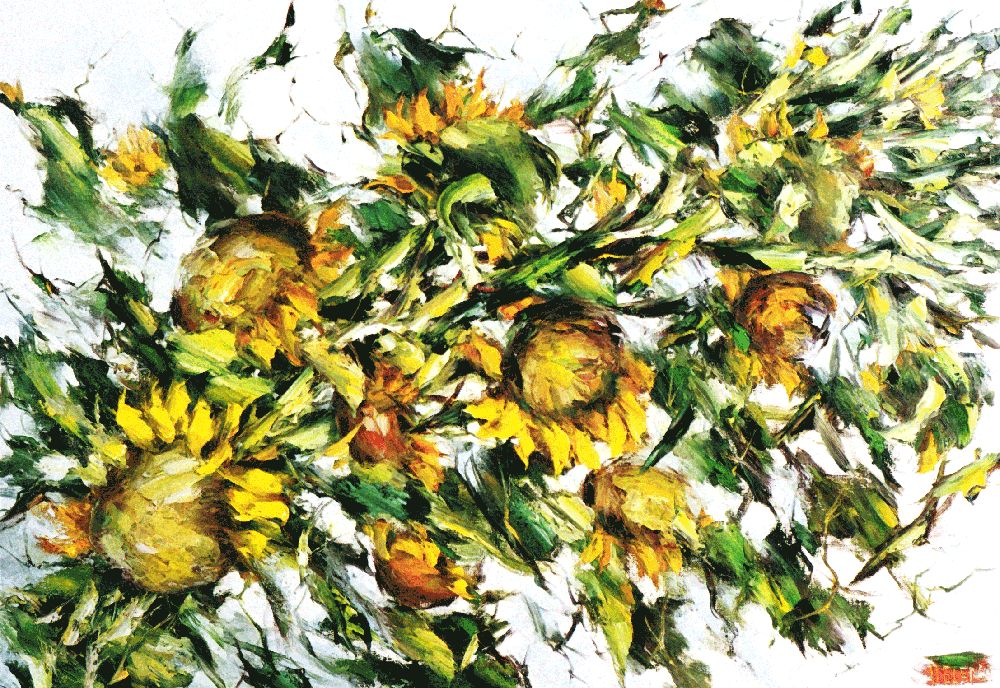 Switzerland
The magazine "Who`s who in international Art" , releases a Print in Homage to Helena. The painting represented at this seal is "PORTO/ROTTERDAM 2001" .
30th April-4th May , Helena participates in the Europ`Art , the Art Fair of Genève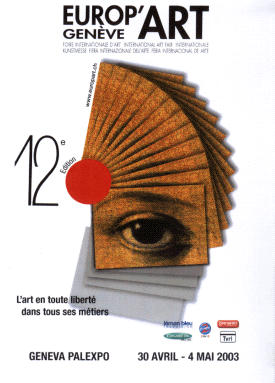 Lausanne: Helena presents a fantastic catalogue made by Who`s Who in International Art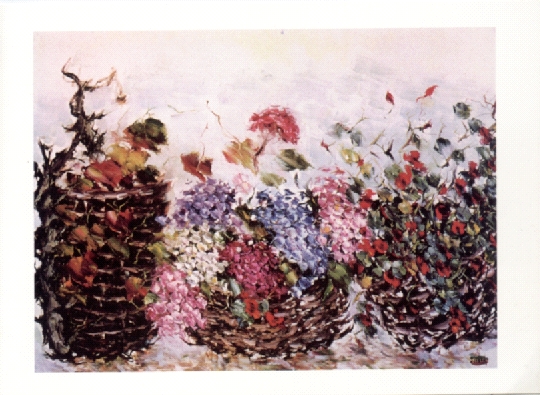 Lausanne, December: Helena appears in the catalogue of WHO' S WHO IN INTERNATIONAL ART 2007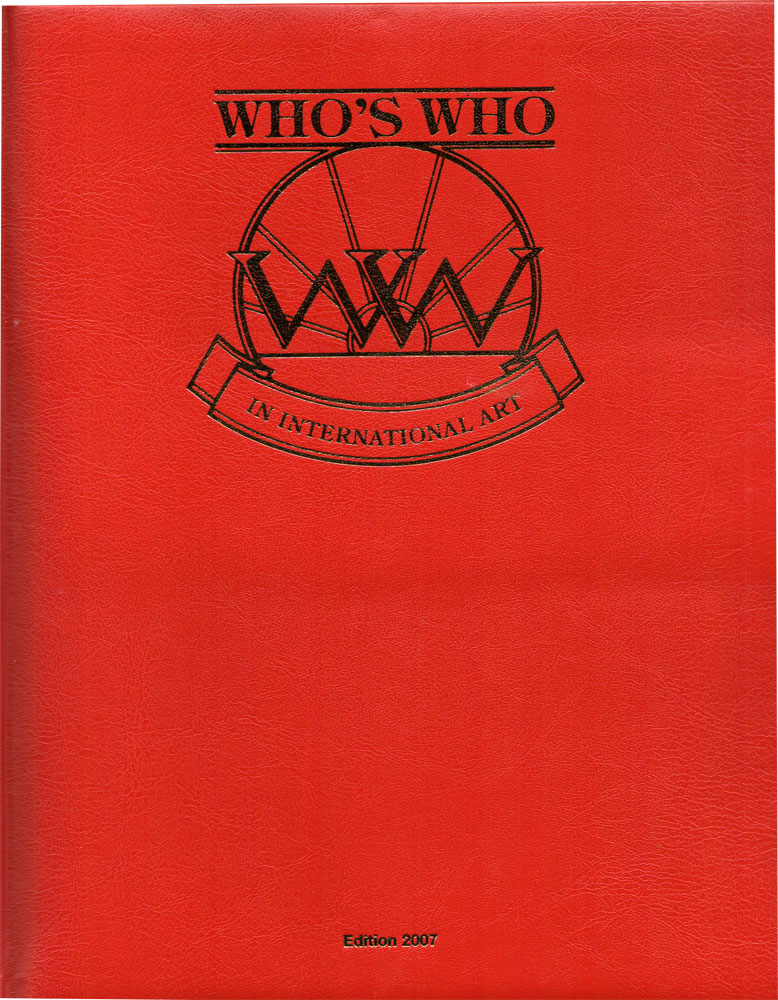 U.S.A.
Las Vegas:
November (3-6)
Helena takes part in art in the New Century
MGM GRAND
Conference Center Las VegasNV 89109
Miami
November (3- 25)
Helena takes part with two paintings in the
LATIN AMERICAN ART MUSEUM
4006 AURORA ST, CORAL GABLES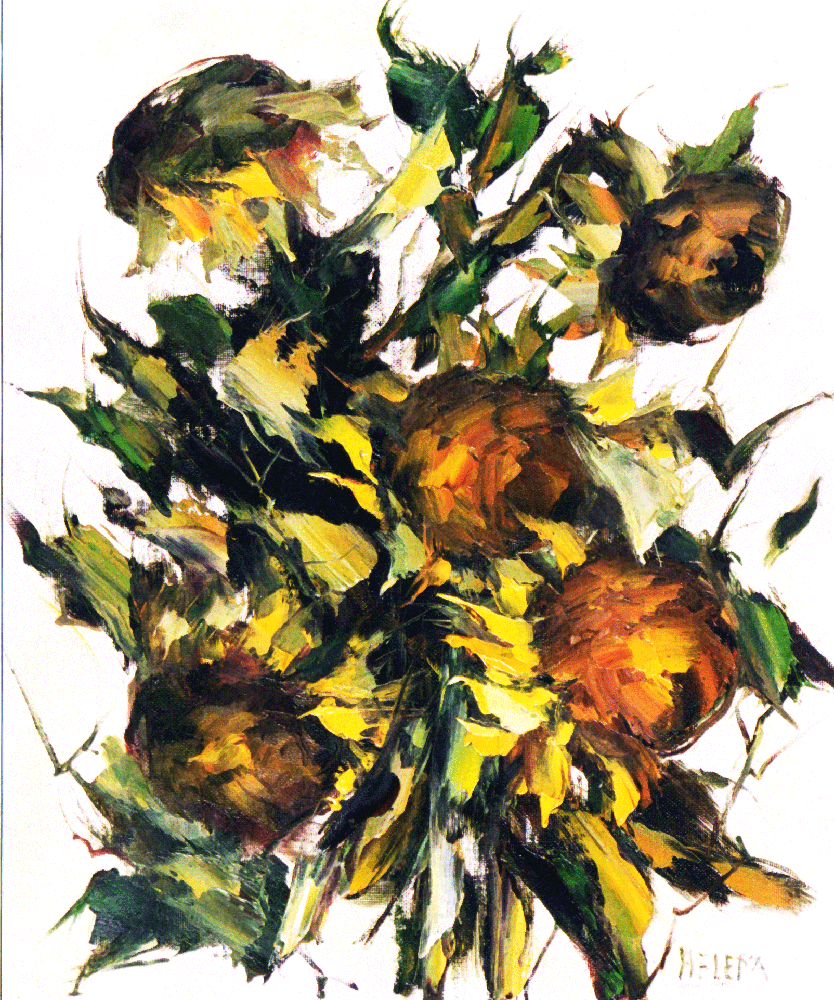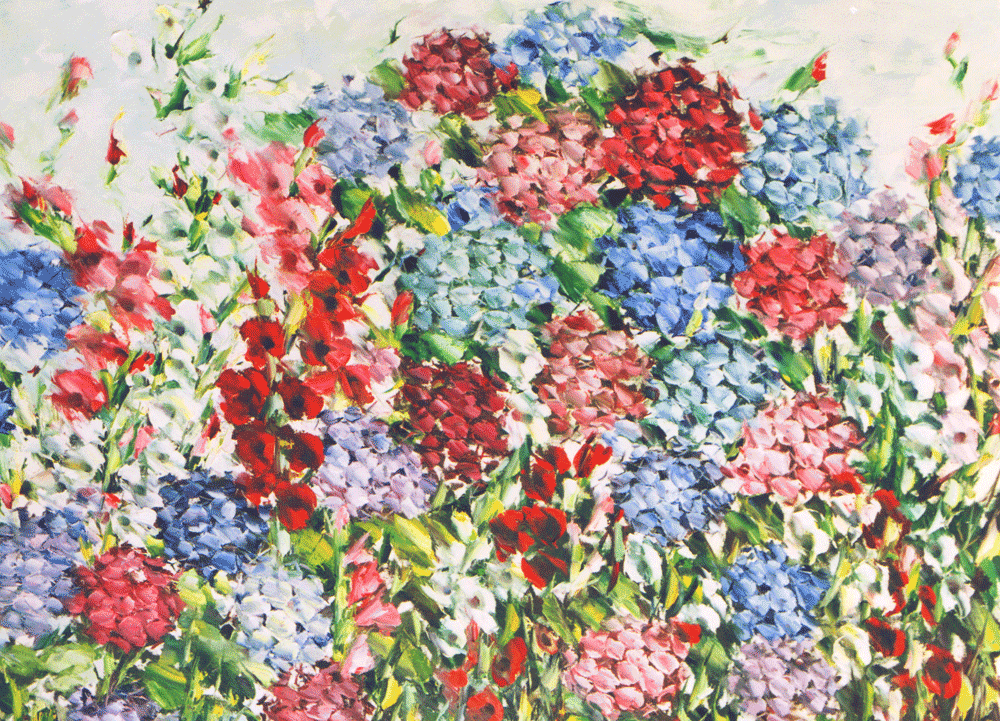 San Francisco, November (1-4 ).
Helena takes part in San Francisco Art Fair with two paintings at the at the Concourse Exhibition Center of San Francisco.