22th October 1993
Deliver of the painting "Caminhos de Santiago" for
the Xunta de Galicia
Helena Amaral that since all the life had a strong relationship with Spain , and with the Galicia in particular, one day made a work in which tried to describe the sacred ways of Santiago.
Helena that years before had done another painting in the same message "Caminhos de Fátima", idealized a painting that can be seen as a spiritual nature, perhaps for describing her devotion to Spain.
The painter was extremely happy with that painting placing a supernatural light on the picture. The work was also a strong success having the own President of Xunta da Galicia, D. Fraga Iribarne made question of receive it personally from the painter when she offered it to the city of Santiago.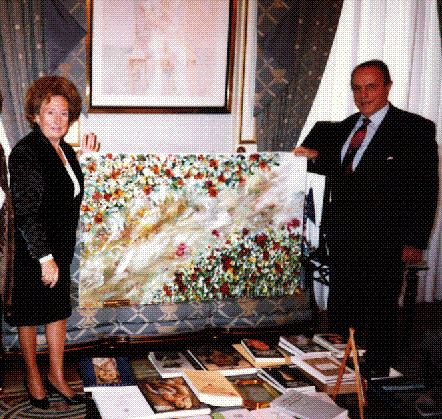 Helena Amaral with D. Fraga Iribarne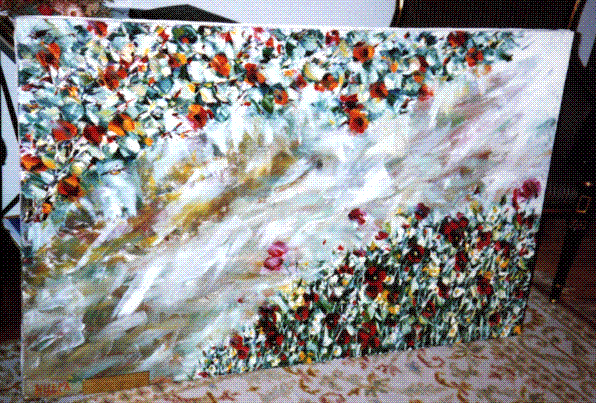 The Painting